Sealed Lead Acid Battery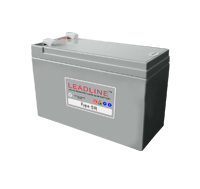 Model: Type SR
---
Type SR batteries are sealed and rechargeable VRLA Lead Acid Batteries. Their electrolytes are retained in a glass mat constructed with fine glass-fibre structure. Working in a constant float condition at an operating temperature of 20°C, the design life is up to 5 years. It is suitable for applications in telecommunications, marine equipment and electric power systems.
---
Features and Benefits
Maintenance free, sealed construction eliminates the need for watering
Gelled thixotropic electrolyte
ABS case and cover
Long life expectancy of up to 5 years @ 20°C
---
Applications
Telecommunications
Marine equipment
Computer
Uninterruptible Power Supply (UPS)
Electric power systems
Fire Alarm System
---
Capacity Range
Block 6V: 4.5Ah - 12Ah
Block 12V: 2.3Ah - 100Ah
---
Technology
The positive and negative plate grids are made of lead-calcium tin alloy that reduces grid growth and corrosion, prolonging the battery lifespan and efficient recharge.
---
<< Back to previous page